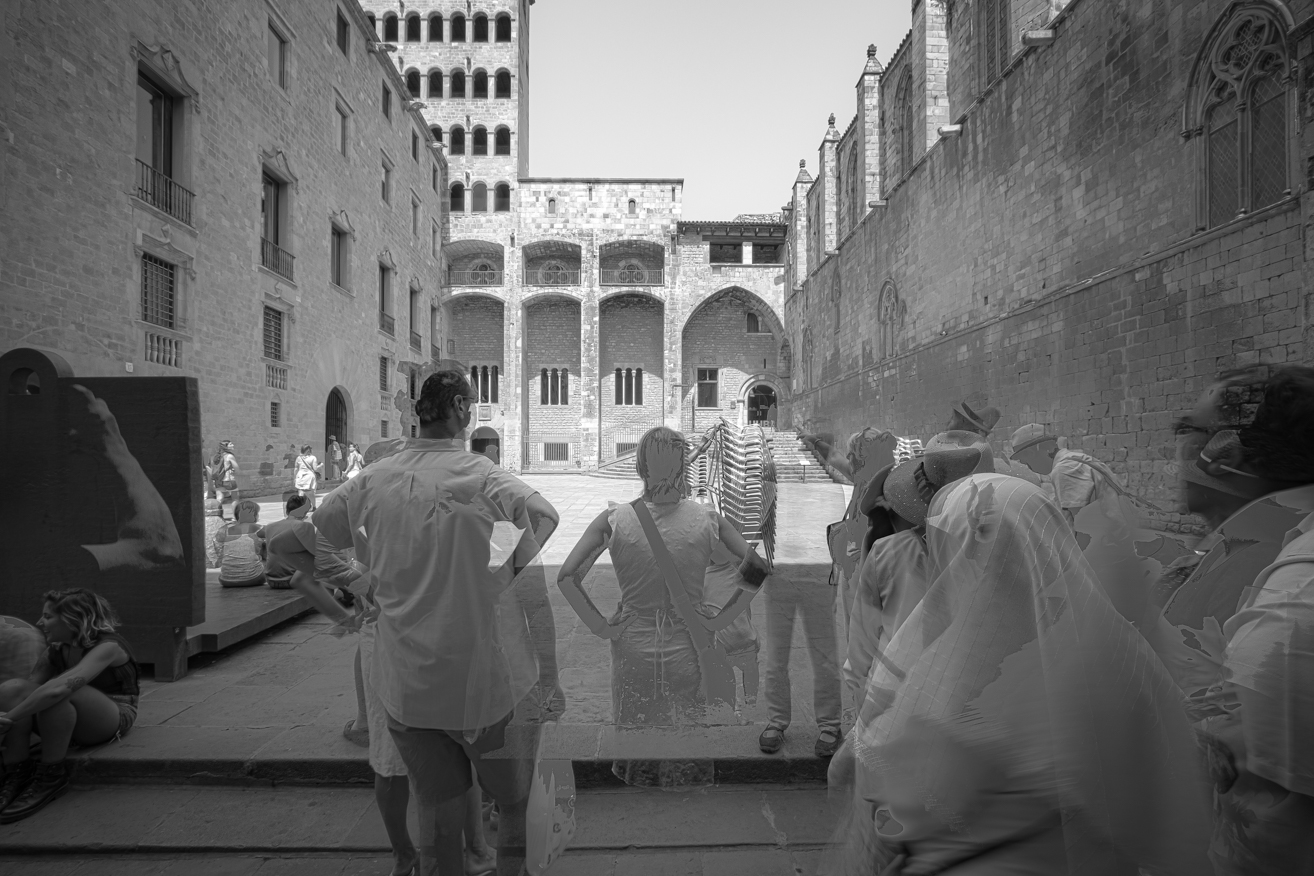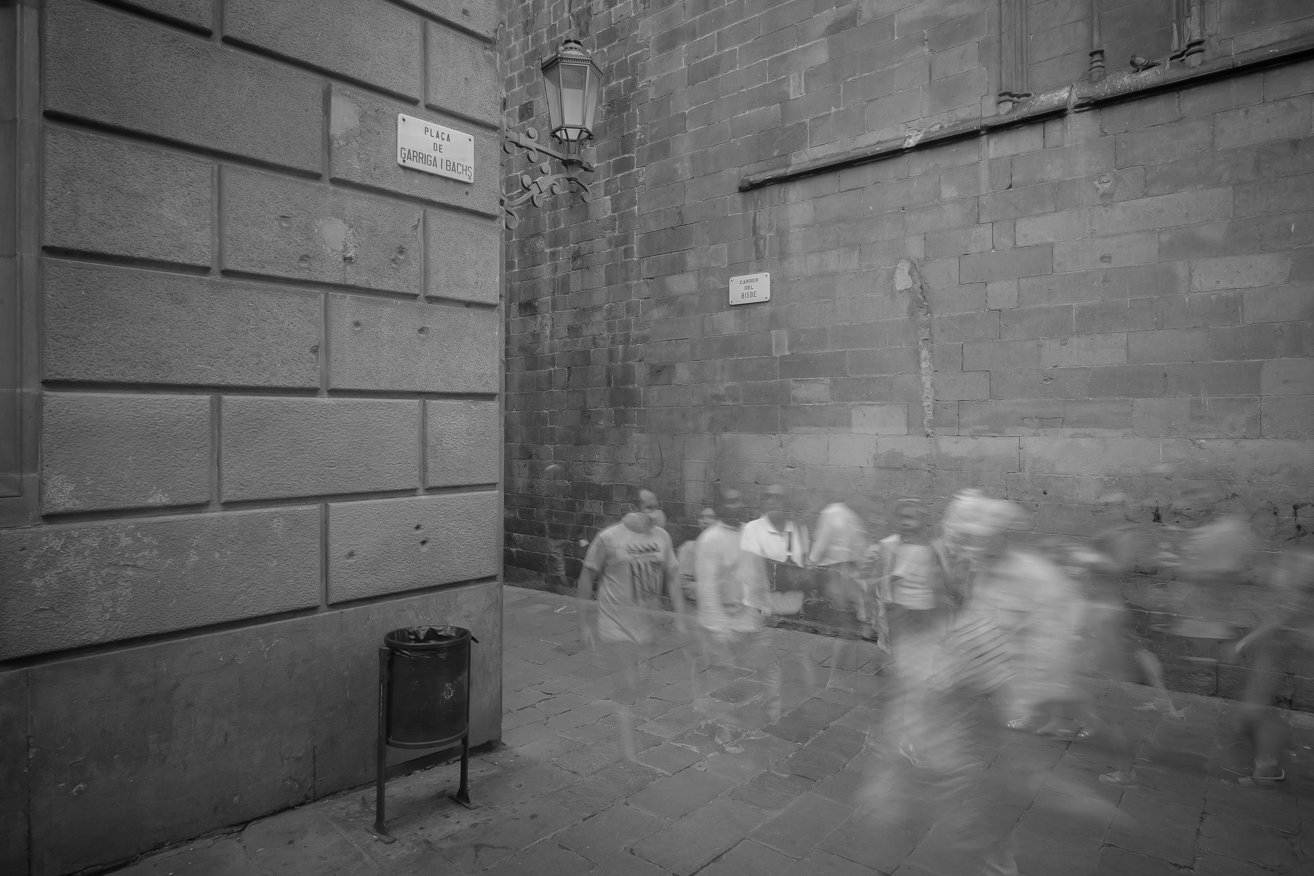 BCN tour

BCN tour is a photographic promenade through the historic center of Barcelona.

Each photograph is the result of superimposing two shots in an interval of a few seconds, in order to activate the continuous flow of tourists across a fixed background.

This gaseous flow that glides through the images is peppered with the tourists' latest technological devices, trying to fix their presence in an accelerated transit through the streets of Barcelona.