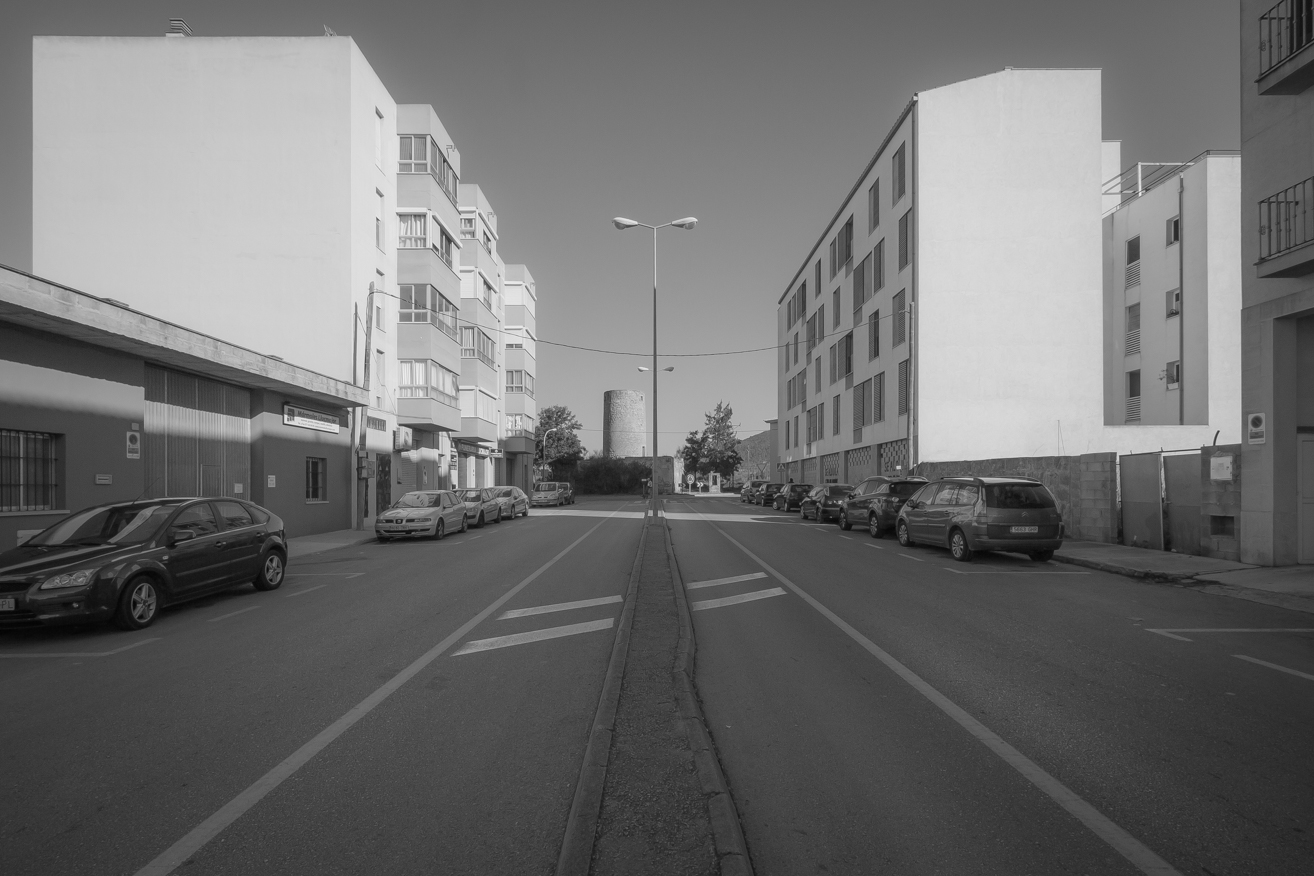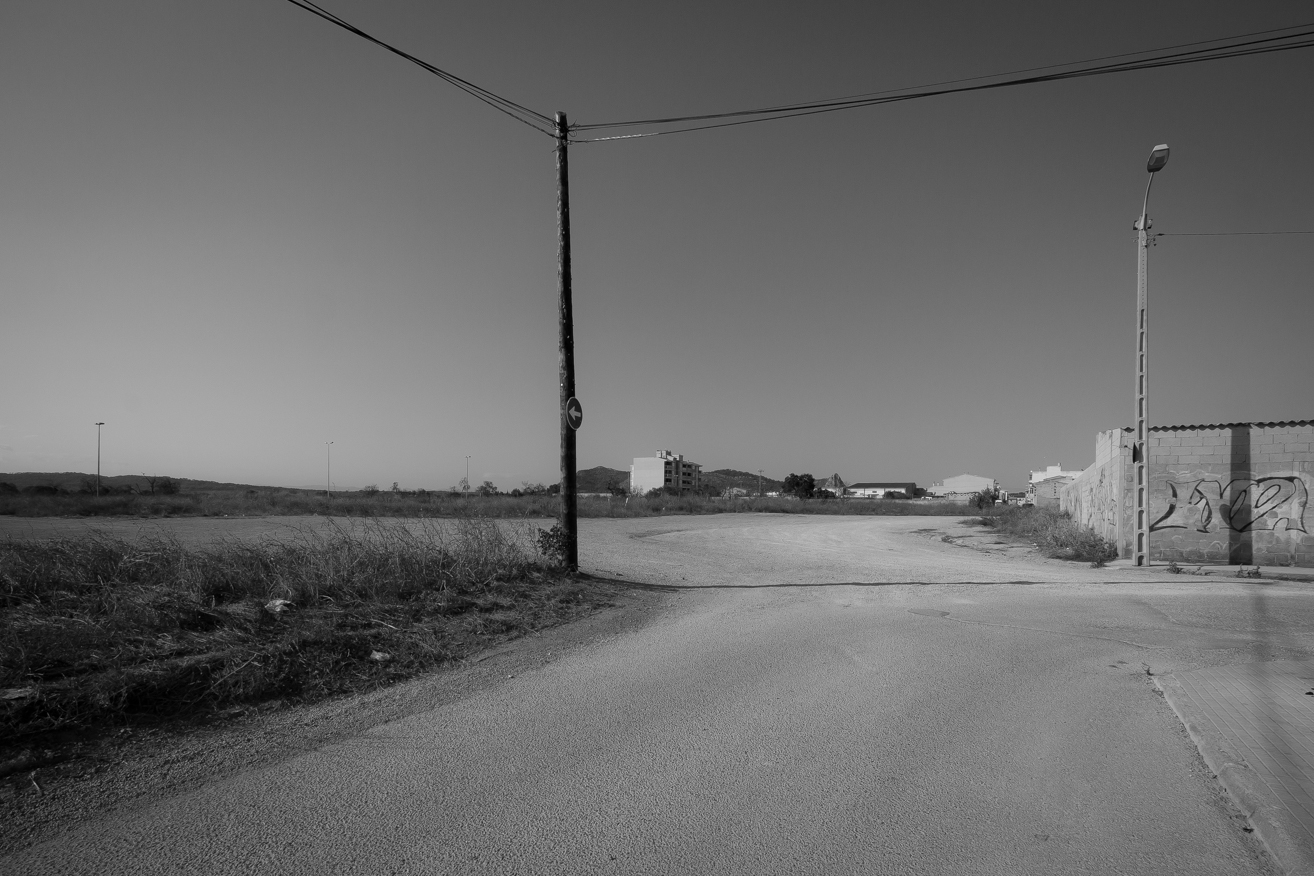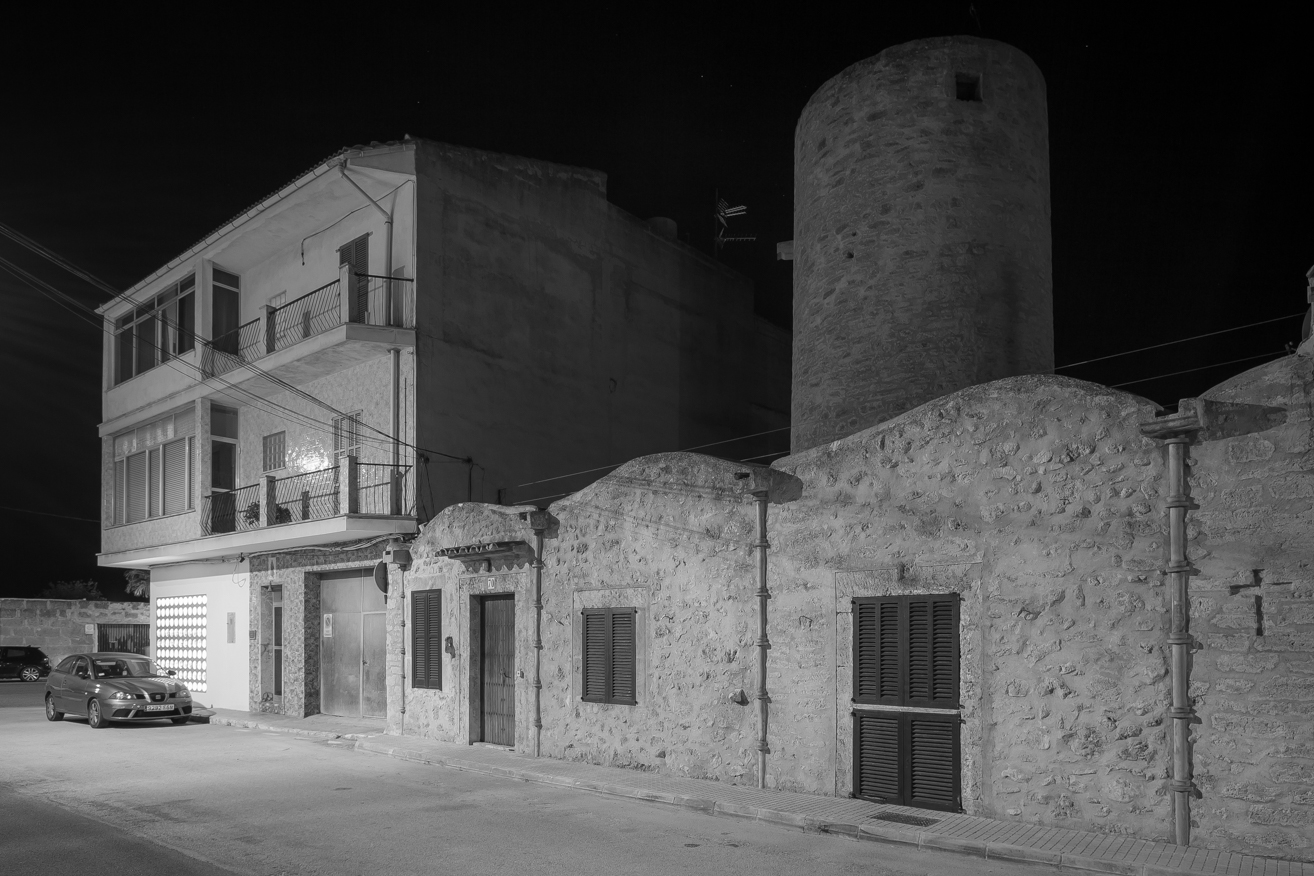 Llucmajor: de dins a fora d'es quadrat
Llucmajor. Mallorca

Photographs around the physical and conceptual limit that becomes "es Quadrat" (square) in the town of Llucmajor (Mallorca).

Inside the Quadrat, the layout of the streets are irregular geometries with closed perspectives. At night, the facades of the buildings become protagonists, disappearing the sky, distance, noise ...

Outside the Quadrat, the streets are straight and more functional and generous, absorbing and mixing with the old rural environment of the Quadrat.

This work was exhibited in Llucmajor, allowing to share with its people the urban reality that one no longer sees because one always looks at it, so that we can rethink a new way of seeing the daily reality that surrounds us.