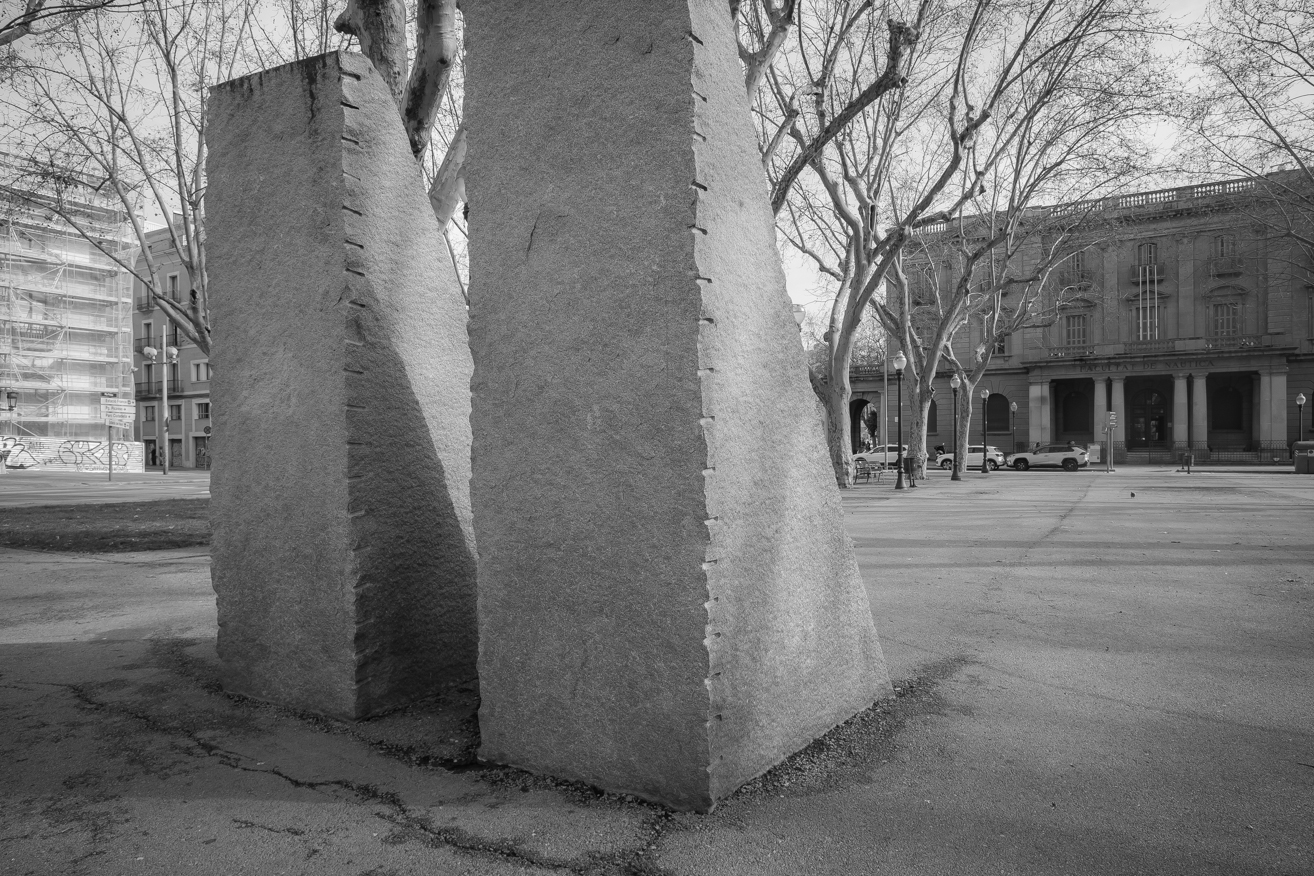 Pla de Palau
Barcelona

Pla de Palau was the main square of the commercial activity of Barcelona during 19th century due to its position as a gateway to the sea.

Its perimeter adds different architectures that belong to different periods.

In the center, a sculpture by Ulrich Rückriem with its imperfections also assumes its creation process.