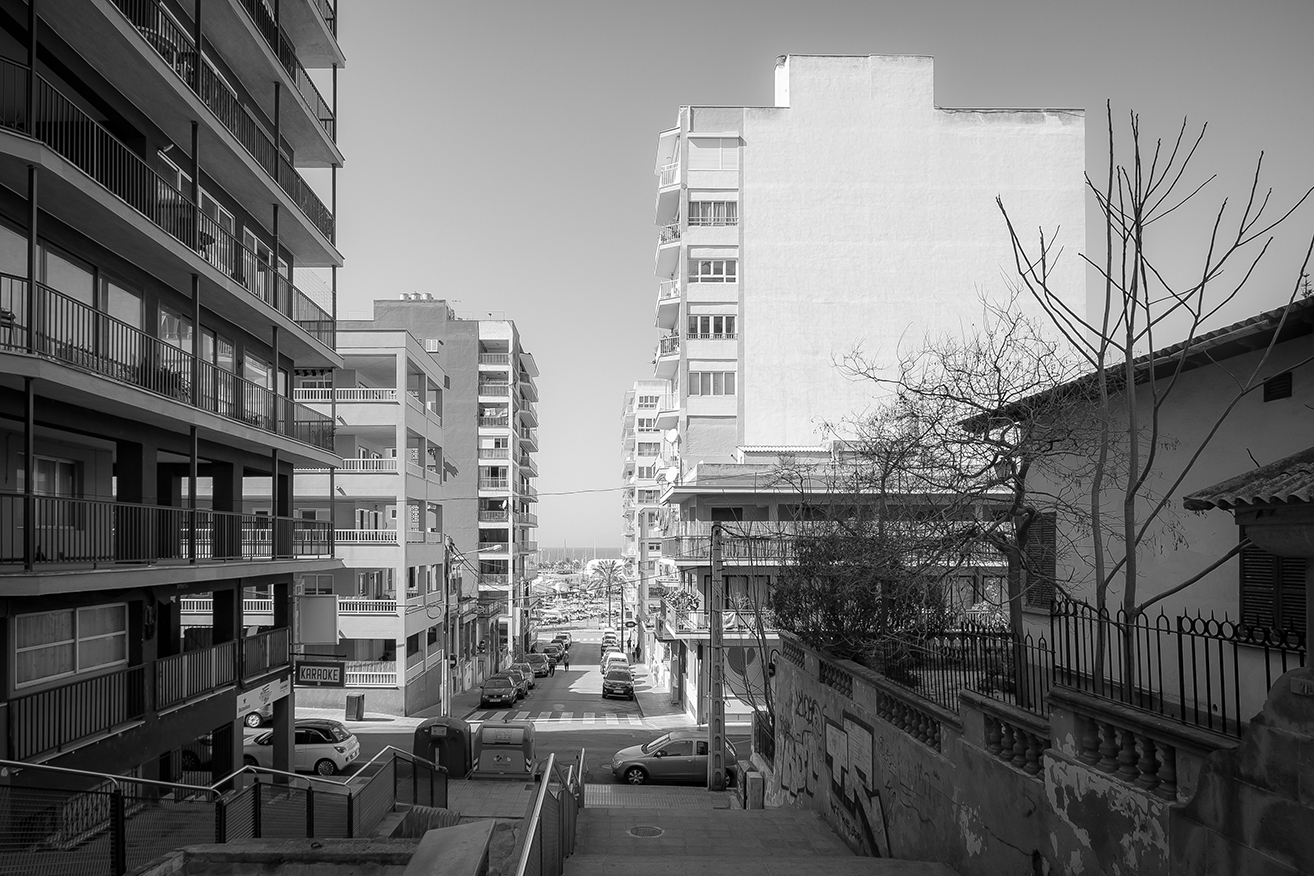 S'Arenal
Mallorca


S'Arenal is located at Palma bay coast.

Its urban landscape is a reflection of the tourist and leisure evolution of Mallorca during the last 50 years: Hotels, apartments and multi-family residential buildings have been built next to the old summer houses.

These photographs try to frame the interest generated by the coexistence of this diversity of building typologies, generating hybrid urban scenes.